Birthday Movie Recs
I don't know about you, but I have spent many a birthday at the movie theater or parked in front of a big screen and DVD player. Birthdays and movies go hand in hand--so much so, birthday celebrations often wind up as the main catalyst in changing a character's life. When I was a kid, I remember waking up on my birthday and waiting for some sprite to fly into my room and tell me I was the Chosen One, or to suddenly be struck with magical powers or found by an all-knowing wizard teacher. None of it happened, of course, but you can't blame a kid for wanting a cooler destiny. I'm still waiting for my Hogwarts letter. With such a pervasive sense of magic and wonder surrounding birthdays in fiction, I offer up my own special list of recommended birthday movies. Whether they're good at pleasing a crowd, or they capture the foreordination and adventure of some good birthday mojo, they're surefire hits.
1. Tangled
After a lifetime in an isolated tower, Rapunzel's desire to get out on her own to achieve her one dream for her 18th birthday sets this story in motion.
Highlights:
Catchy songs, a villain whose primary weapon is manipulation, the best non-speaking performance by an animated side character in history (the king, not Pascal).
2. Liar Liar
It's not our hero's birthday that alters the course of his life, but that of his six year old son, who wishes that for one day his dad couldn't tell a lie--no easy feat when working as a crooked lawyer.
Highlights:
Jim Carrey, quotable quotes, Greta.
3. Wizard People, Dear Readers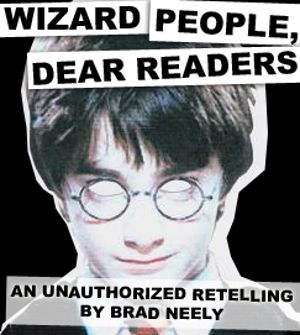 We all know by now what happens to Harry Potter on his 11th birthday, and who hasn't seen the first movie at least three times? Rather than repeat the same old nostalgia, try this hilarious remix--the entire Sorcerer's Stone movie, redubbed and narrated in the most ridiculous way. Start
here
.
Highlights:
Mouthoil, Professor Hardcastle McCormick, Ronnie the Bear.
4. The Forbidden Kingdom
A gunshot and a fall off a roof drops Jason into the ancient world of kung fu, and we follow the action, adventure, and insight on a journey of fast-paced battles on a quest to save the world.
Highlights:
Jackie Chan and Jet Li on the same screen, a hot Jade Warlord, gorgeous backdrops.
5. Mrs. Doubtfire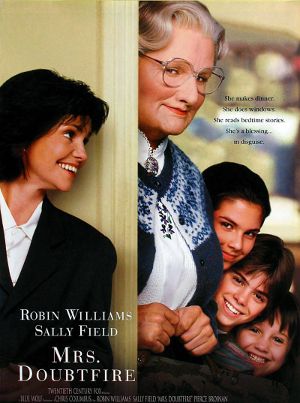 Right out the gate this movie serves up laughs and a bangin' party for Daniel's teenage son--unfortunately it becomes the last straw for his straight-and-narrow wife. She asks for a divorce, which pushes Daniel well beyond the realm of what either of them could expect in his desperate efforts to stay with their kids.
Highlights:
Fantastic performances, Robin Williams, and... Greta? Well, Mrs. Sellner.
6. Lord of the Rings
It's Bilbo's birthday party, but it's Frodo's life that changes forever as he's thrust right into the heart of the battle for Middle Earth. With three extended editions, this is the king of all movie marathons.
Highlights:
Epic music, epic costumes, epic sets.
7. Stardust
For Trist[r]an Thorn (+r in the book, -r in the movie), everything changes when he agrees to go hunt down a fallen star as a birthday gift for his unrequited beloved, Victoria.
Highlights:
An adorable mouse, Robert DeNiro in drag, a hilarious gag reel.
8. Sabrina
A celebration on the eve of the annual six meter yacht races is what kicks this story off, rather than a birthday. But it's my favorite movie of all time, and that party sets Sabrina on an unwanted journey of self-discovery, when she realizes having all she dreamed of might not be what she truly wants.
Highlights:
Old fashioned butt jokes, Audrey Hepburn singing "La Vie en Rose," the clothes. I hope these bring you some enjoyment, and good luck at your next shindig. 8)
James is at the end of a long crusade for vengeance against the vampire clan that destroyed everything he held dear. He has Ren, the final and most dangerous of them all, cornered at last in London. But victory remains just out of reach when Ren sets a feral vampire on James and makes his escape. With no other leads, James is forced to take in the feral until he can use its connection to its sire to track down Ren. But in caring for the vampire, James sees they might not all be the monsters he thought them to be. Faced with an ugly truth, his quest for revenge becomes a war for retribution, and the discovery of what it truly means to be human. For an exclusive look at
Puncture Wounds
and a chance to win your own copy, stop by and join the party at my Birthday Bash below.
Twitter
|
Blog
|
Dreamspinner
|
Birthday Bash
A. Morell
has been writing for fun for the past decade. She once dreamed of being a professional chef—now she knows better and is taking a stab at becoming an author. Without so much as a Creative Writing 101 class under her belt it's a bit of a stab in the dark, but she is comfortable flying by the seat of her pants. She enjoys food, baseball, classics, word games, tattoos, shoes, handbags, escapism, and creating characters. She is averse to over-used words, spiders, zombies, tardiness, camping, and people who misquote movie lines and lyrics. She has one cat.